OUTAGE / TURNAROUND
For more than 45 years, Roberts has performed hundreds of safe and on-schedule plant turnarounds in numerous industries. Our fabrication shop enables us to manufacture and install equipment and components.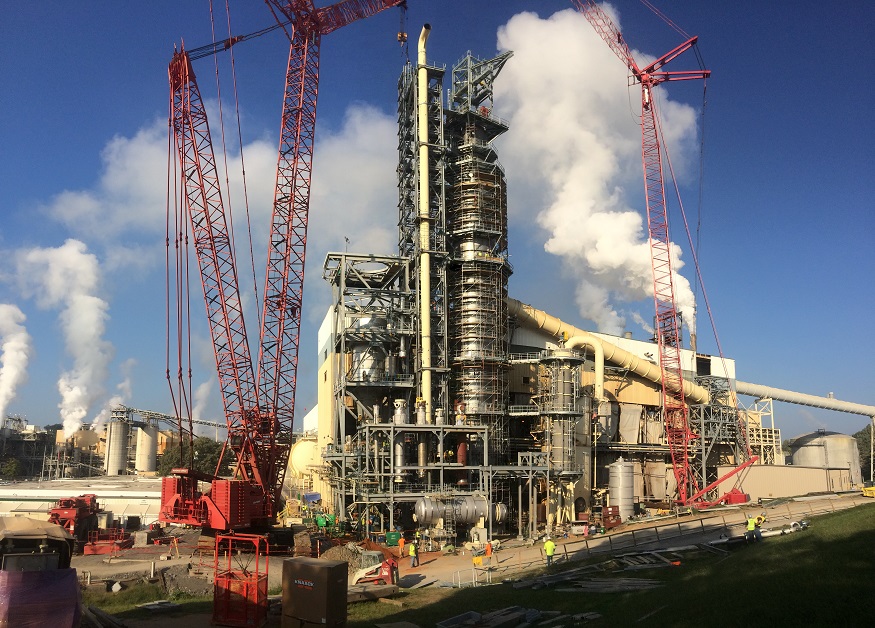 An on-site fabrication shop provides 24-hour service to modify equipment from OEM's or to replace
unexpected, failed equipment without prior knowledge of failure. We are an ASME certified fabricator
and authorized holder of Section I "S" Power Boilers, Section VIII Division 1 "U" Pressure Vessels, National Board Inspection "R" Repair and Alteration.
Roberts' Plant Services has the expertise to provide our clients with emergency or planned turnaround outage support services. We provide these services for pulp & paper, chemical processing, power generating, pharmaceutical, and mining companies. When the need arises for a scheduled turnaround or outage, we understand the importance of getting your production facility back on-line in full production as quickly as possible. Our pro-active problem-solving team has the ability to properly plan and schedule every phase of your project to prevent any potential field installation delays. We estimate the necessary minimum time requirements for all activities to be executed during your outage with "no surprises" in order to get your facility back in production and running at peak operation.
One element that separates Roberts from our competitors is our ability to combine big-company
competency with small-company responsiveness. We have the ability to provide the required number
of resources when needed to properly staff and execute your project, regardless of size. We have an
impeccable reputation and our proven industrial construction expertise enables us to execute your
project from start to finish. We are extremely proud of the reputation we have earned as a contractor
who safely delivers one project at a time, within established budgets within/or before required
delivery dates. Our job is not done until your facility is producing product.
Should your project require us to subcontract certain aspects of work that we do not perform, we use
proven subcontractors with whom we have established relationships. Throughout the process we plan
and manage their work to complete the project efficiently and meet established on-time startup
schedules for your critical path projects.
Check our reference contacts and you will find that we have the depth to complete your project on
time, on budget, and with the safety and quality that continues to be the backbone of our company.
Roberts can provide whatever service is required to make your turnaround/shutdown challenges a
success.