 COMPLETE
INDUSTRIAL
SOLUTIONS.
FABRICATION
CONSTRUCTION
PLANT SERVICES
COMPLETE INDUSTRIAL
SOLUTIONS.
Dear Valued Customer,
I am pleased to be part of the Roberts team — a company that delivers tailored project solutions with predictable outcomes. We take pride in being candid and dependable to earn your trust.
We earn this trust through cultivating relationships with our clients, teammates, and community by showing concern for their interests.
The Roberts Company recognizes that your project isn't successful unless everyone goes home safely every day.  That's why every employee is involved in the safety process, and we actively promote a culture of accident and injury prevention.
We look forward to partnering on your projects.
Bobby Foister – President & CEO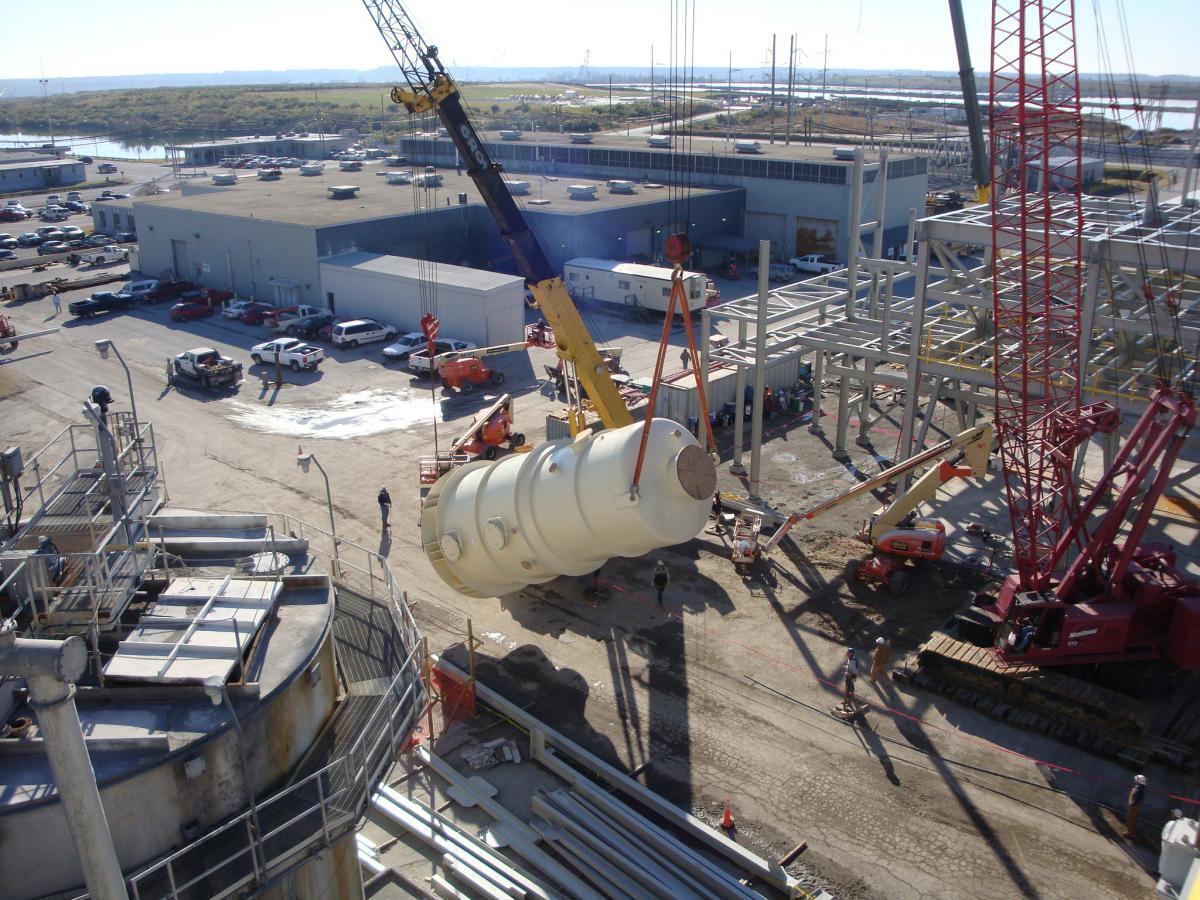 From humble beginnings as a welding machine and a pickup truck with two employees, Roberts now operates in 16 states with nearly 1,000 employees. Our fabricated products have shipped to China, Morocco, Brazil, France, Italy, and all over the United States. Parent company, Argan, Inc. of Rockville, Maryland, has provided massive support to the success and continued growth of Roberts to propel it into a future as not only a world-class fabricator, but also one of the best industrial construction firms in the Southeastern United States. Specializing in stainless steel and other alloys and authorized by the ASME and the National Board as a pressure vessel manufacturer, Roberts' craftsmen are among the most skilled in the world. Additionally, the Field Services Division boasts some of the best industrial construction journeymen in the business. Roberts is producing power and process piping in its 82,000 sq. ft. plant located in Winterville, North Carolina. Life is truly exciting at the more than 45-year-old Roberts Company!
Our Mission
Enhance and build lasting relationships with industrial clients by providing Engineering, Fabrication, Construction, and Plant Maintenance that are cost effective and on-time, while achieving the highest industry standards of safety and quality.
Core Values
Integrity
Employee Well-Being
Superior Quality
Customer Satisfaction
Safe Work Environment
Long-Term Customer Relationships Using Common Sense Approach to Project Construction